Hi, I'm Siobhan. I teach Drawing and Digital Art.  Browse my Animation courses, or join my Figure Drawing Newsletter below for weekly tips.
Creative courses to help you develop as an artist
Drawing is a skill you can learn like any other.
Join me to improve your drawing, or to learn how to draw from scratch.
I teach techniques for expressive Figure Drawing, for Concept Art and for Animation.
CHOOSE YOUR LEARNING PATH
The Art of Figure Drawing

"I'm really impressed with the depth that this course offers. As someone new to storyboarding, I'm getting some expert tips that clearly took years of experience to collect. I've done some research by asking a lot of professionals about what makes good storyboards, and this course does a strong job of surfacing those aspects in an accessible format, that's easy to consume.
Adam
Kind teacher + all the information I need + loads of opportunity to practice what I have just learned.
Tracy
I'm an artist who mainly draws, paints, and illustrates. I've always loved animation and have been interested in learning to storyboard for sometime. Siobhan breaks down each lecture for beginners, like me, to understand. She is engaging in her presentation. I feel like I can combine my drawing and illustrating skills to come up with good storyboards when this class is complete.
Ivonne
Excellent course, especially for beginners who want to learn about character design.
Maedeh
Amazing experience for me - a rank beginner. Her excellent teaching skills and courteous personality has helped me tremendously through my beginner journey at animate. Without her simple steps and helpful tips, the course would have been more challenging. Her reviews on my project was detailed and immediate. She's was right beside me all along, and for that I'm so incredibly grateful. She's such an amazing teacher! Thank you!
Abhinav
Amazing course!! I had zero knowledge of storyboarding before starting and this course was really easy to follow. Siobhan was great at answering all my questions. Highly recommended :)!!!
Maelle
As a wannabe filmmaker I can't believe how much I was missing out on in terms of art and technique in my storyboards. These videos will transform the way you approach your storyboards. So if you want to make the most of your ideas and time this course is ideal. It is well conveyed and enjoyable. If you have tried storyboarding before you will be surprised how much you do not know.
Paul
Drawing can change your life!
Open the door to your own creativity through learning how to draw:
Take the first steps on your journey & enroll in a class today
Join me for weekly Figure Drawing tutorials on YouTube
Every week I post videos on figure drawing.
I share techniques and tips for expressive and dynamic approaches to drawing the figure, using photo references. Draw along with me in your sketchbook.  
Be sure to subscribe to stay updated!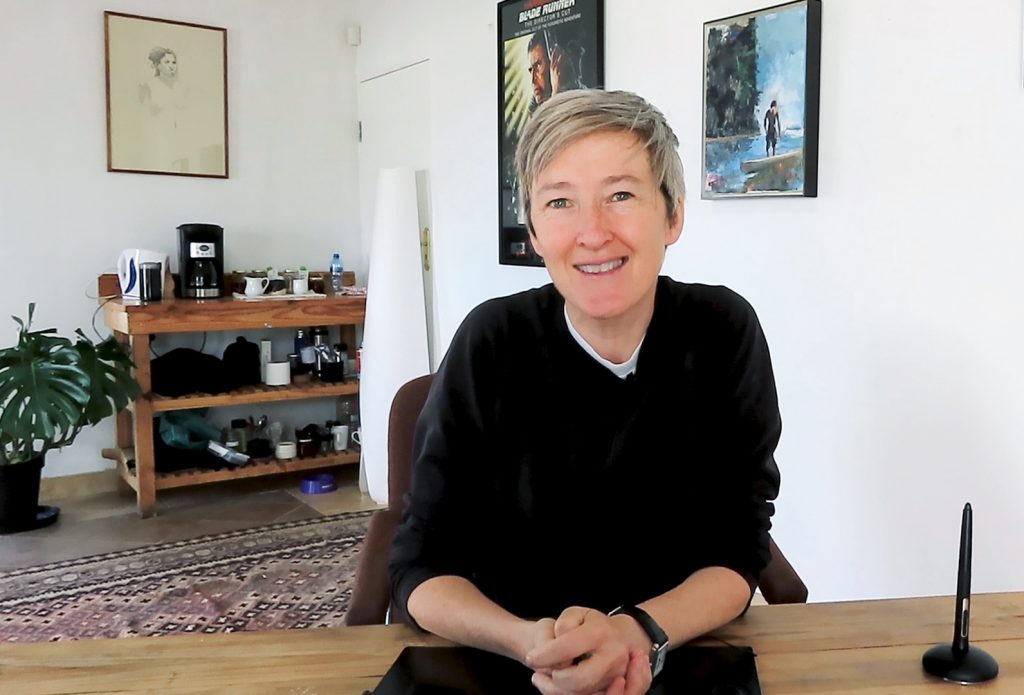 Hello, I'm Siobhan
My background spans the disciplines of drawing, painting, filmmaking and animation. I studied Film in Dublin, and at the Tisch School of the Arts, at NYU in New York. I later studied drawing and animation. Since 2002, I have worked in studios in Vancouver and Dublin as a professional background artist and environment designer. I've also worked as a storyboard artist, concept artist, and I have directed a number of short animated films.